Girls
(2012 - present)
Summary
Zosia plays Shoshanna Shapiro

Show summary: The assorted humiliations, disasters and rare triumphs of four very different twenty-something girls: Hannah, an aspiring writer; Marnie, an art gallery assistant and cousins Jessa and Shoshanna. Girls @ IMDb.com

Zosia on Shoshanna: "I'm not a method actor. I don't have a specific process and I've never talked about a character as if they were a real person. But, immediately, with her, we all talk about her like she's a real human. I'm just like, "Oh, Shosh. I wonder how her weekend was?" I just feel for her so deeply. I think I would just want to give her a huge hug and tell her that it's gonna be OK .. just like, "Shoshanna. It's gonna be fine." You can see how pained she is that she just wants to do everything right and she so desperately wants to be cool and I would just want to be like, "Breathe. It's OK."

Zosia on Shoshanna: "For Shoshanna it's definitely a pretty big growing season. It sounds kind of cheesy but I feel like she's really sort of finding her voice and herself and figuring life out a bit. And it's more insanity and some heart-wrenching moments -- and girls growing up in the city."

Girls premiere, New York City, January 5, 2015:

Girls set, New York City, 2014:

Look (UK) magazine gives Zosia "The Shoshanna Test" (January 2014)



Promos for Season 3 of Girls:

Girls Season 3 premiere, New York City, January 6, 2014:

Girls panel discussion at the HBO portion of the 2014 Winter Television Critics Association tour, Pasadena, CA, January 9, 2014:

Girls premiere in London, January 15, 2014:

Girls press conference, June 24, 2013:

Girls set, New York City, May 13, 2013:

"Pillow Talk" clip from episode 2:





Zosia's character Shoshanna sang the first verse of Sean Kingston's "Beautiful Girls (Suicidal)" (iTunes) in the first episode of season 2:

Girls Costume Designer Jenn Rogien on Her 9 Favorite Outfits from Season 2:

Episode 1: Shoshanna's Fascinator: "It was such a Shoshanna thing to do to wear this tiny cocktail hat to a party, and it says a lot about where she is emotionall and Zosia Mamet brought it to life in a way I could never have imagined."

Episode 9: Ray in Shoshanna's Snuggie: "He's taking a page from the relationship book where he borrows from the girlfriend's look, but he borrowed the most ridiculous thing ever and somehow when he wears it, it's sad and kind of weird. It makes him look very settled in the relationship in a way we know Shoshanna is unhappy with."

Episode 10: Shoshanna's Butterfly Dress: "It's the first time we're seeing her wear something grounded in black. It has a great print, and it's still worn with the Shoshanna bow, but you see right away when you see her appear that she's made a decision, so we're trying to reflect that in her wardrobe."

From Vulture: The Wit and Witticism of Girls' Shoshanna:

From Vulture: Exclusive Girls Deleted Scene: Shoshanna presses Jessa for info on potential baby daddies.

Sh*t Shoshanna Says from The Huffington Post

Links:

Press:

Golden Globes, January 13, 2013 (Girls won Best TV Series, Comedy and Lena Dunham won Best Actress, Comedy)

From the Los Angeles Times:

Zosia Mamet, who plays Shoshanna Shapiro on

Girls

, was having a starstruck moment on the Golden Globes red carpet Sunday: She just couldn't stop hugging Connie Britton from

Nashville

. "I just love her," she gushed a moment later, saying that Britton is the person she would most enjoy having a drink with at the bar inside the show. "Oh, and Steve Buscemi," she added. "He was at our premiere. I'd love to have a glass of Scotch with him!"

Mamet was also full of praise for Girls creator Lena Dunham, nominated for actress in a television comedy or musical. "We had a blast working on the second season. Lena is such a genius."






USA Today January 9, 2013

Zosia: "It's something they all go through, which is letting go of this idea that things don't have to be the way you want them to look. I think they all start to learn that. They all had this idea of how things were going to be. It's about letting go of that."

What Does the Girls Cast Sing at Karaoke? (Vulture January 2013): Zosia: "I've never done karaoke. Oh my God, I'm so sorry!"
---

Girls Season 3 premiere, New York City, January 6, 2014





Girls Season 2 Premiere, January 10, 2013











Girls press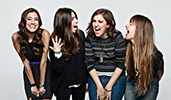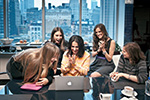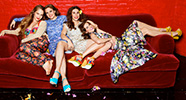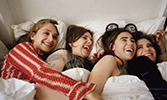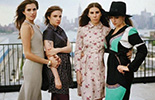 Girls screencaps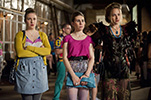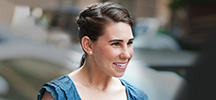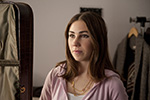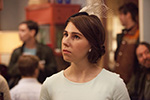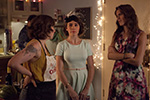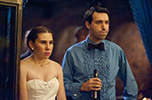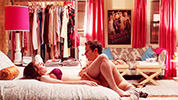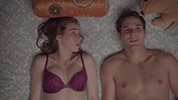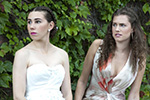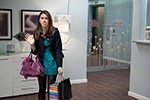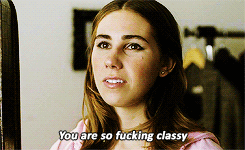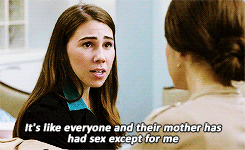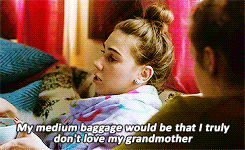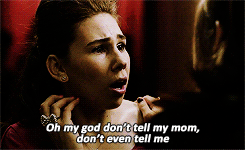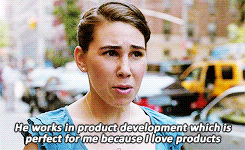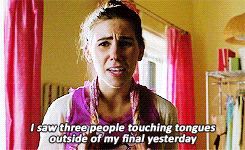 Girls Season 1 Premiere, April 4, 2012










Girls set, New York City, May 25, 2012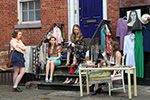 ---